The model is listed under no. 3 in the MEISSENER® model number list.
---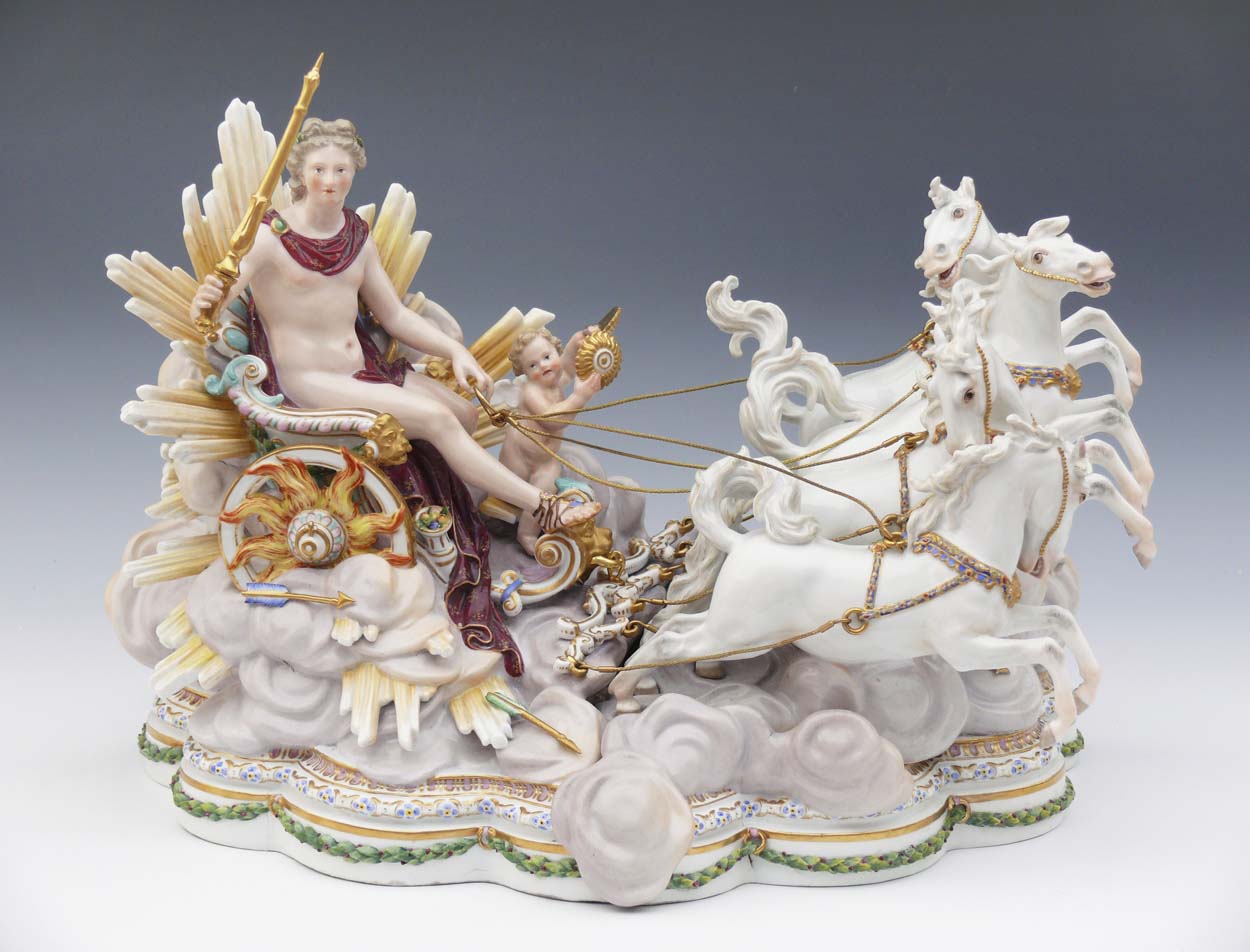 Images and text are copyrighted.
Model by:

Johann Joachim Kaendler

Model-Year:

1773

Model-No.:

3

Title:

"Apollo im Götterwagen" (aus der "Großen russischen Bestellung" für Zarin Katharina II.) (aus einer Serie von 40 Gruppen) (from a series of 40 groups)

Height:

30 cm (11 3/4 in)
Literature:

Bergmann: Band III, Teil 1: Meissener Figuren, Modellnummern 1-3000, Teil 2: Serien und Tiere Abbildung Katalog-No.3372
Short Biography:

Kaendler, Johann Joachim, 1706 Dresden - 1775 Meißen, studied under Johann Benjamin Thomae, 1730 court sculptor for Augustus the Strong, modeller at the factory from 1731, 1733 master modeller and from 1740 director of the sculpture department, he is seen as the most significant porcelain modeller of the 18th century, as the modeller of the first European porcelain factory with an impressive output and high artistic quality of works he set the standards for the development of table culture and small-scale baroque sculpture, his unfailing creative power resulted in many incredible masterpieces
Price Comparisons
There are currently not price comparisons for this figurine.